The studio added a couple more things to it's musical arsenal.
First up a Samick SU 105 Upright piano. It's a fun little upright to play around on and work out some parts. Good bright sound. Thanks to my friend Teresa and her mom Lita for the hook up!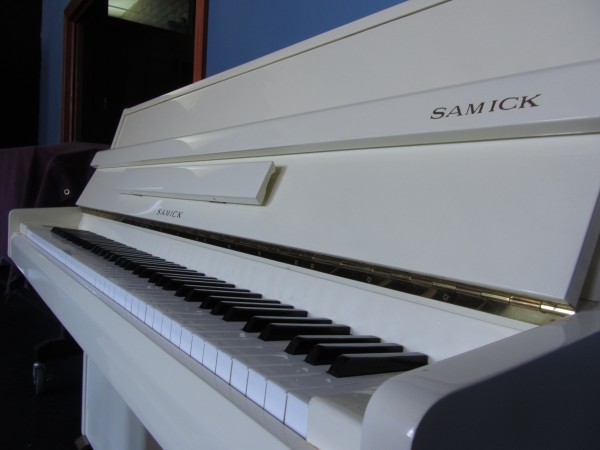 And A Vox AC30 Combo Guitar Amp.
One of the first amps I ever recorded for a record was a Vox AC30 that Jim May, the owner of Trail Mix Studios had. It was one of the best sounding amps I have ever heard and I quickly fell in love with the sound of them. From then on I've always known someone to borrow or rent one from for recordings, but now I have one of my own. Very excited to have this addition. Roxy the Dog approves as well. Thanks to Dan Jensen for the hook up.